Parrot tulips
"Parrot tulips are a perfect addition to your garden and have fringed and feathered petals."
What are parrot tulips?
Parrot tulips are a type of tulip that is characterized by its fringed and feathered petals. They are named after parrots because of their resemblance to the birds. The tulip parrot blooms in late spring, this is around May. All our parrot tulips are perfect to use as cut flowers. So, you can cut the beautiful tulips and place them in a vase in your home or give them away as a present.
History of the parrot tulip
The tulip parrot is a variety of tulip that was first cultivated in the Netherlands in the early 1600s. It gets its name from its distinctive coloration, which resembles that of a parrot's feathers. Parrot tulips were very popular during the Dutch Golden Age, when they were prized for their exotic beauty. Today, they remain one of the most popular types of tulips and are grown all over the world.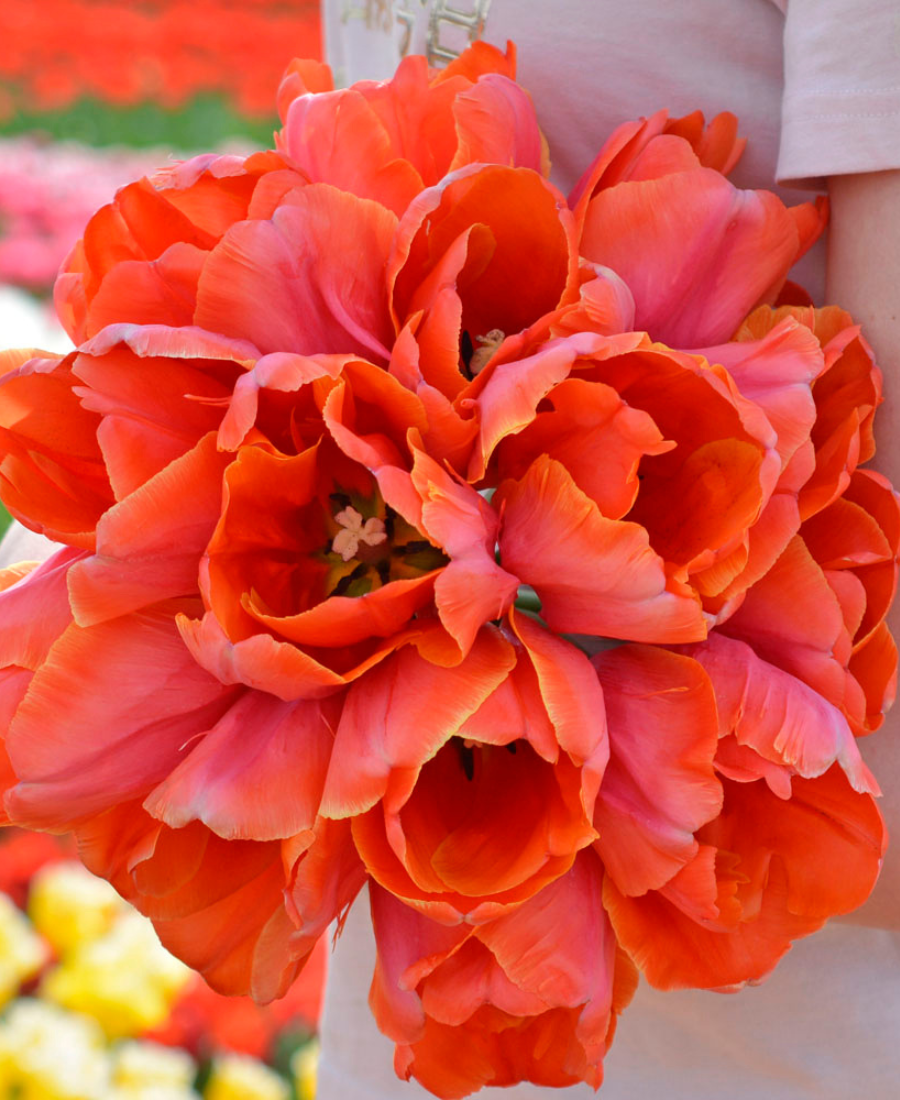 Buy parrot tulips
The parrot tulips are on sale at FAM Flower Farm from 1st July until 1st December. Your order is sent straight from our farm to your home. We deliver the order by post when it's time to plant the bulbs.
Planting parrot tulips
Plant the tulip parrot from October to December. The tulip parrot is very easy to grow. The parrot tulip require full sun and rich, well-drained soil. You can plant approximately 10 to 15 bulbs to have a beautiful effect in your garden. You can plant other tulips next to your parrot tulips for an even more beautiful appearance.
First loosen the soil with a shovel and dig a hole about 15 cm (6 inches) deep. You can plant the bulbs in the hole with the tip up. You can plant the bulbs 15 cm (6 inches) apart. Fill in the hole with soil and press a little. Make sure to water the bulbs regularly.
Other tulips
We sell a lot of different types of tulips. We have beautiful hard colours like red tulips, purple tulips and pink tulips. We also sell a couple soft colours as white tulips and yellow tulips. Besides that, we also sell different flower shapes. We sell single tulips, double tulips, parrot tulips, fringed tulips and peony tulips.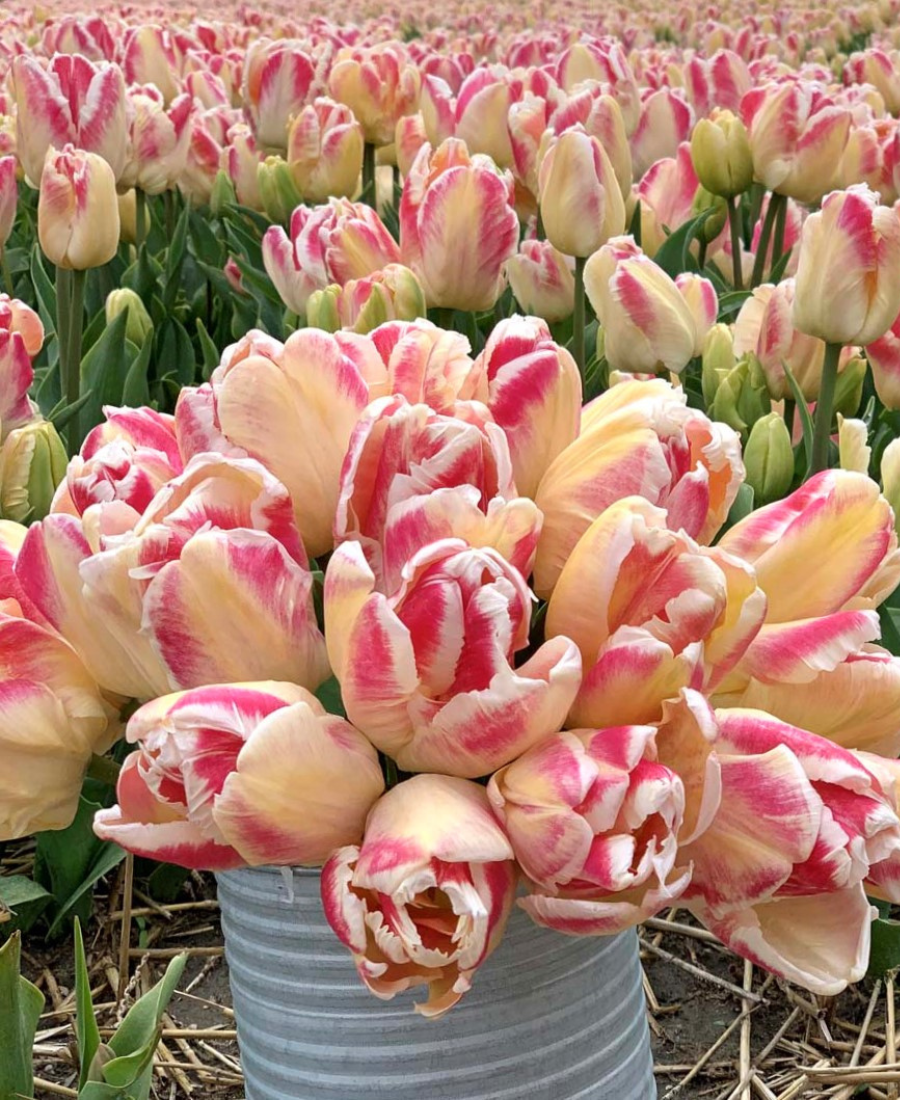 Other flowers
You can also plant narcissus (daffodils) at the same time as tulips bulbs. Choose your favourite variety of the narcissus. You can choose from white narcissus to yellow narcissus and pink narcissus. The narcissus will flower in February, March or April.
After the tulips and narcissus have flowered, you can plant dahlias and flower seeds. You can plant them in mid-May or June. Dahlias make your garden stand out. Especially red dahlias, purple dahlias, pink dahlias. One of the most popular white dahlias is the dahlia cafe au lait. The most popular flower seeds are the amaranthus, delphinium, zinnia, aster and the cosmos.
The story of our family farm
Follow our story of our family farm on Facebook and Instagram at FAM Flower Farm. Here you find pictures or our flowers and useful gardening tips. You can also find pictures on Pinterest and pin your favourites to your own board.