Red tulips
"Red tulip bulbs give an adorable spring boost to your garden or in your home. Buy red tulips online from FAM Flower Farm and receive them at home."
Red tulips are a great addition of colour to any garden. Besides, red tulips also have a very beautiful meaning. This is because the red tulip stands for true love. This makes these tulips not only fantastic for your garden, they also make a great gift. FAM Flower Farm supplies very large tulip bulbs so that you can enjoy beautiful, full red tulips in spring.
Why are red tulips popular?
The red tulip stands for eternal and true love. When you give a red tulip or red tulip bulbs to someone, you are saying that you love them without using words. Besides, red tulips are beautiful to look at and you can enjoy them for months. All red tulips can be used as cut flowers, you can cut the stem and place the tulips in a vase.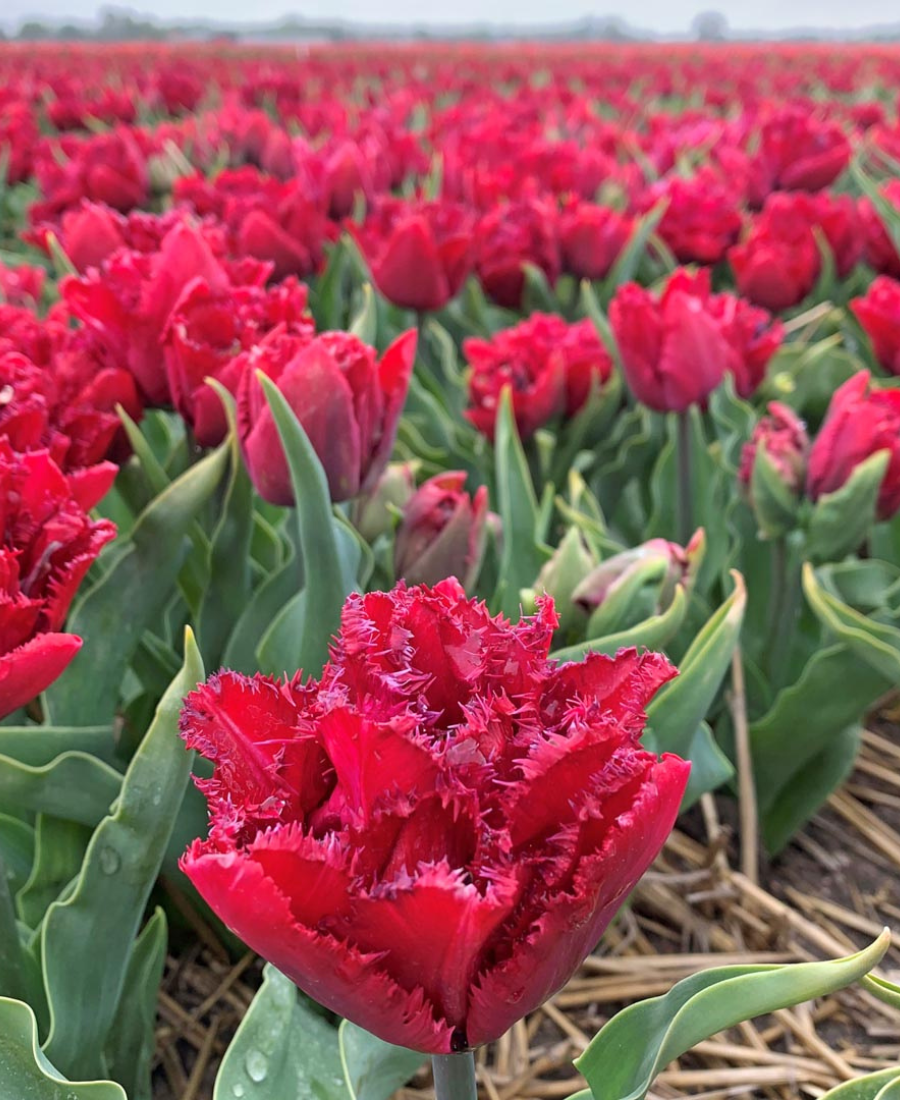 Red tulip varieties
Red tulips come in all shapes and sizes. The Alcatraz, for example, is a beautiful red tulip. This tulip red likes to stand in a vase. The tulip Qatar is a very special red tulip. In fact, this tulip is dark red in colour and has double fringed flowers. These are not easy to overlook! The Qatar red tulip also blooms for a very long time, so you can enjoy it for a very long time.
Tulip red yellow
In addition to true red tulips, there are also red tulips with a touch of yellow in them. An example is the Denmark tulip. These red yellow tulips are loved in various countries all over the world. The bright colours and sturdy stems make this tulip red and yellow so popular.
Red tulips in pots, in the ground or in a vase?
Because there are so many different varieties of red tulips, there are also many options. Where one red tulip does well in a vase, another does well in a pot. It all depends on the variety you choose.
Low-growing tulips, for instance, are best suited to planting in pots. This is because the tulips do not need support and can withstand a stiff breeze.
Actually, you can plant any tulip bulb in the garden. It is important to plant the bulbs about 15 cm deep and 15 cm apart.
If you put the red tulips in a vase, it is important not to put them near ripening fruit, not in full sun and not in a draughty place. This is because the flowers will not last as long. Always start with a clean vase and change both the vase and the water in between for the longest possible bunch of flowers in your home.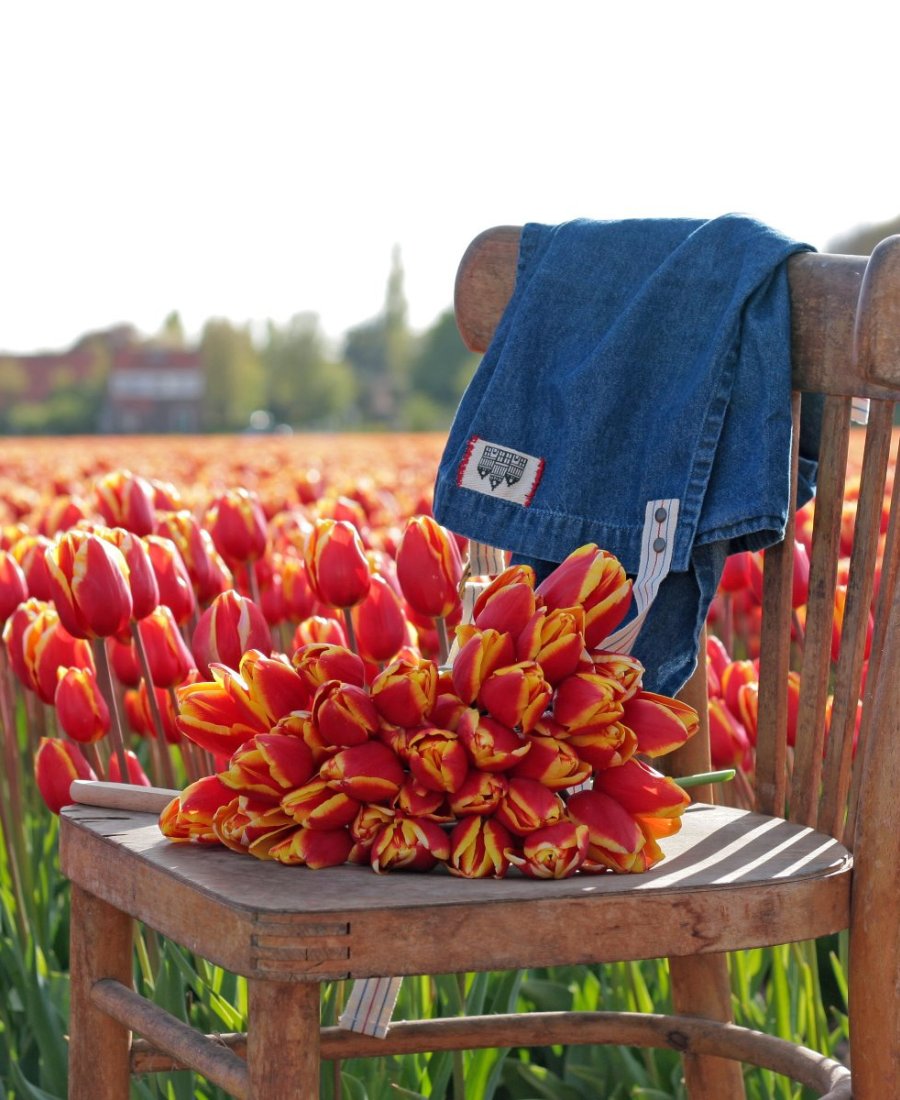 Buy Red Tulip
Want to buy red tulips? At FAM Flower Farm, you can easily order red tulip bulbs online. The red tulip is on sale from 1st July to early December and you will receive the tulip red when it is time to plant them. Plant the bulbs in October, November or early December and enjoy beautiful red tulips from April to May. Want more in your garden than just the red tulip?
Also look at dahlia tubers and flower seeds. These are the most popular spring and summer flowers for your garden. You can plant the dahlias and flower seeds at the same time, around mid-May or June. Combining beautiful red dahlias or pink dahlias with the amaranth or zinnia, will make your garden very colourful in the summer.
Other colours
Red tulips are perfect to combine with white tulips or pink tulips for a romantic effect. Yellow tulips and orange tulips make your garden perfect for spring. You can also plant purple tulips to make your garden standout. Purple is a striking colour.
Follow the story of our family farm
If you follow us on Instagram or Facebook, you can follow the story about our tulip bulbs, our farm and the seasons. We also give some gardening tips and highlight special varieties of our flowers. On Pinterest, you can easily view all the beautiful tulip pictures and pin them to your own board. Did you know that you can also visit our flower fields? You can even do a photo shoot there!