Pink dahlia tubers
"With pink dahlias, your border will pop out of others borders."
The pink dahlia is not to be missed in your garden or border. It gives a beautiful additional colour that brings kindness and beauty to your garden.
The colour of the pink dahlia flowers expresses the beauty of the feminine. It is great to give as a gift for a very special woman in your life. Pink dahlias convey grace.
The popularity of pink dahlias
Pink dahlia flowers are popular to give as gift, to buy to make your garden more cheerful and as decoration for your house. They bring kindness and beauty. You really cannot miss them in your garden.
Pink is associated with love and romance, just like red.
That is why pink is also very popular as a colour for dahlias. It not only symbolizes the beauty of the feminine but also love, romance and grace.
Combinations of dahlias
Pink dahlia flowers are beautiful to make a bouquet with red dahlias and white dahlias. This gives a lovely view and is perfect to give as a present to your loved ones. We also sell pink dahlias, orange dahlias, purple dahlias and yellow dahlias. With these colours you can make your own favourite combinations.
We also have a couple different varieties of dahlias. We have ball-dahlias, pompon dahlias, decorative dahlias, cactus dahlias, dinnerplate dahlias and single flower dahlias. With our filters on our webstore, you can easily find the ones you love most.
You can also combine the different varieties together to get a more cluttered bouquet. And you can plant different varieties of flower seeds together with the dahlias. You can plant the cosmos flower, amaranth, nigella, delphinium, zinnia, phlox, scabiosa and more varieties.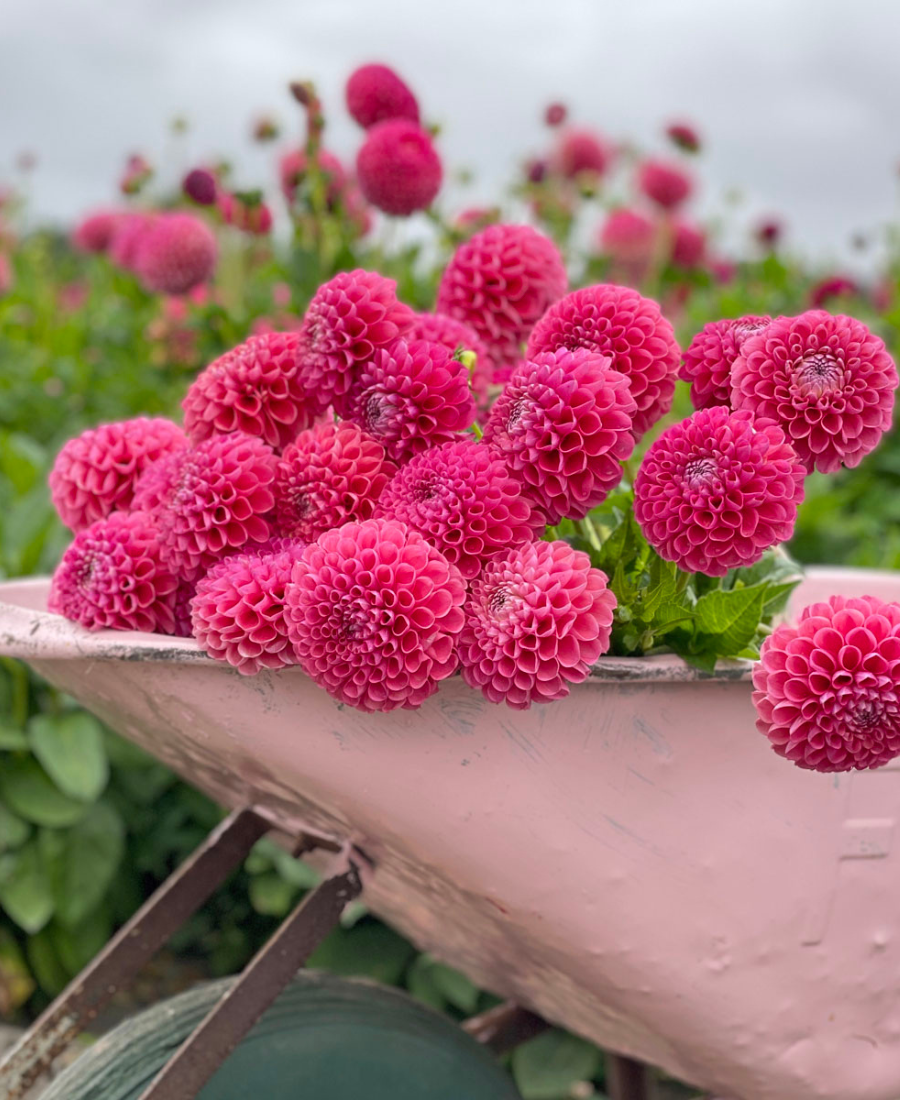 When to buy pink dahlias?
Our pink dahlias are on sale from January 1 until June 1. While ordering, you can choose when you want to receive the dahlias. You can choose between March, April and May.
When you want them as early as March, you can plant the tubers in pots. This ensures that they flower earlier. You can also plant them slightly later straight in your garden. However, the chance of frost must be past.
You receive a magazine with an instruction with every order. In the magazine we explain how you plant the tubers and which care they need.
At FAM Flower Farm you can also buy daffodil bulbs and tulip bulbs in winter. These will flower in spring and give your garden more colour in the spring.
Planting the dahlia tubers
The best soil depth to plant the tubers is around 2 cm. You have to make sure that the soil is well drained and not too dry. If the soil is too dry, regularly give a little water.
The dahlia tubers can be planted when the chance of frost is over. That is around mid-May but don't plant the tuber after mid-June. In this way they can flower from July until October or November, when the first night of frost occurs.
Frost will ensure that the dahlia tubers stop flowering because dahlias cannot withstand frost.
History of the dahlia
Dahlias originated in Mexico, they were used to eat and used as a medicine. The dahlias love the heat, so plant them in a sunny place. If you want to overwinter the dahlia tubers, the best you can do is get them out of the soil in autumn.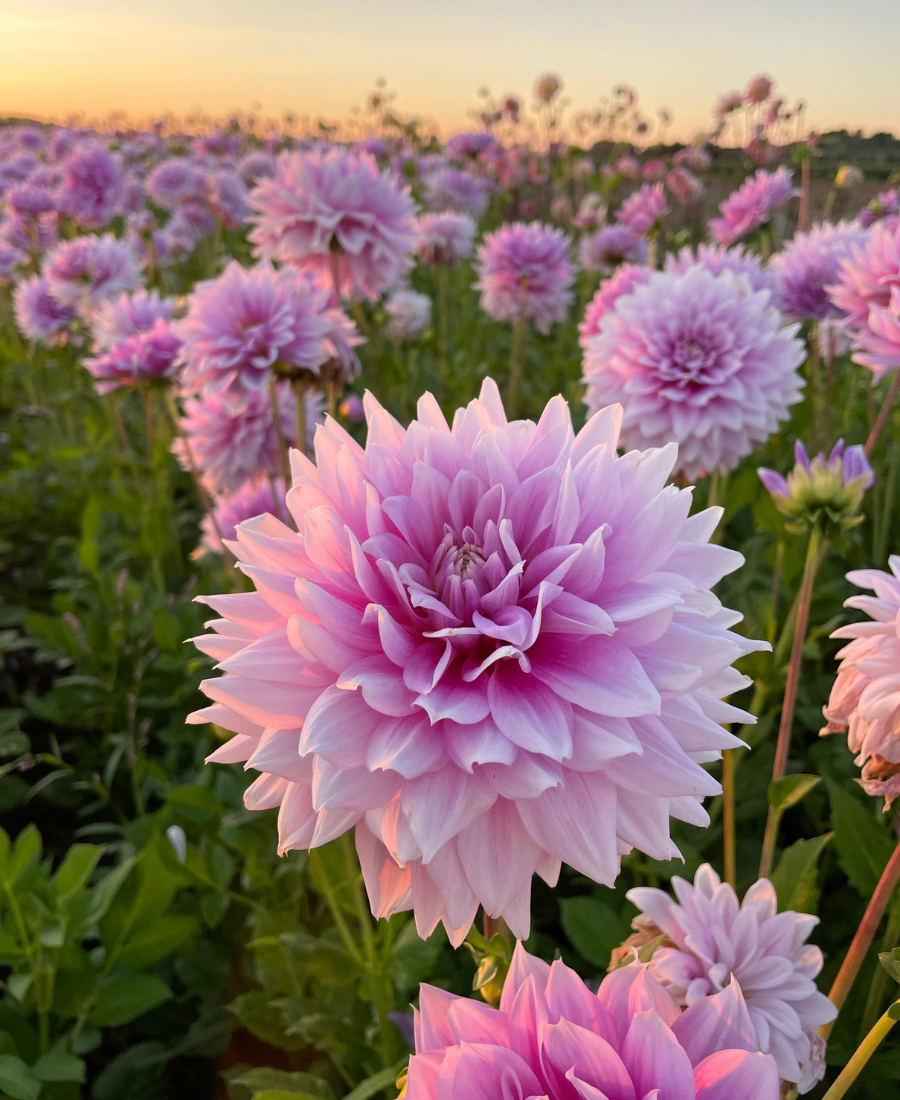 Follow out story of FAM Flower Farm
You can follow us on Instagram and Facebook at FAM Flower Farm. Here you can find information about our flowers, our farm and the seasons. We also give a lot of useful tips about gardening. Furthermore, you can pin our beautiful pictures on your own board on Pinterest.