Purple dahlia tubers
"A purple dahlia is perfect for your garden to add power."
Purple dahlias are a symbol for royalty, grace and dignity. The colour purple is a strong colour and reflects wealth. Purple is such a strong colour, it radiates power.
Purple dahlias are the perfect gift to give to someone you appreciate, admire or grant power.
Combination with the purple dahlias
The purple dahlia is great to combine with other colours. It is beautiful to mix purple with yellow dahlias or pink dahlias for a more cheerful bouquet. This mix with different colours looks joyful and nice. It makes you think of summer. It is also lovely to combine the purple dahlia flower with a white dahlia or yellow dahlia. This gives a high contrast, but it looks amazing. You can think of the dahlia Lady Liberty.
Combine different shapes of dahlias as dinnerplate dahlias, pompon dahlias and cactus dahlias for a more muddled effect. If you want to set the dahlias in a vase in your home, make sure that they are cut flowers.
Besides combining different dahlias, it is also beautiful to combine the dahlias with tulips , narcissus or annual flower seeds. This gives a great and more restless image.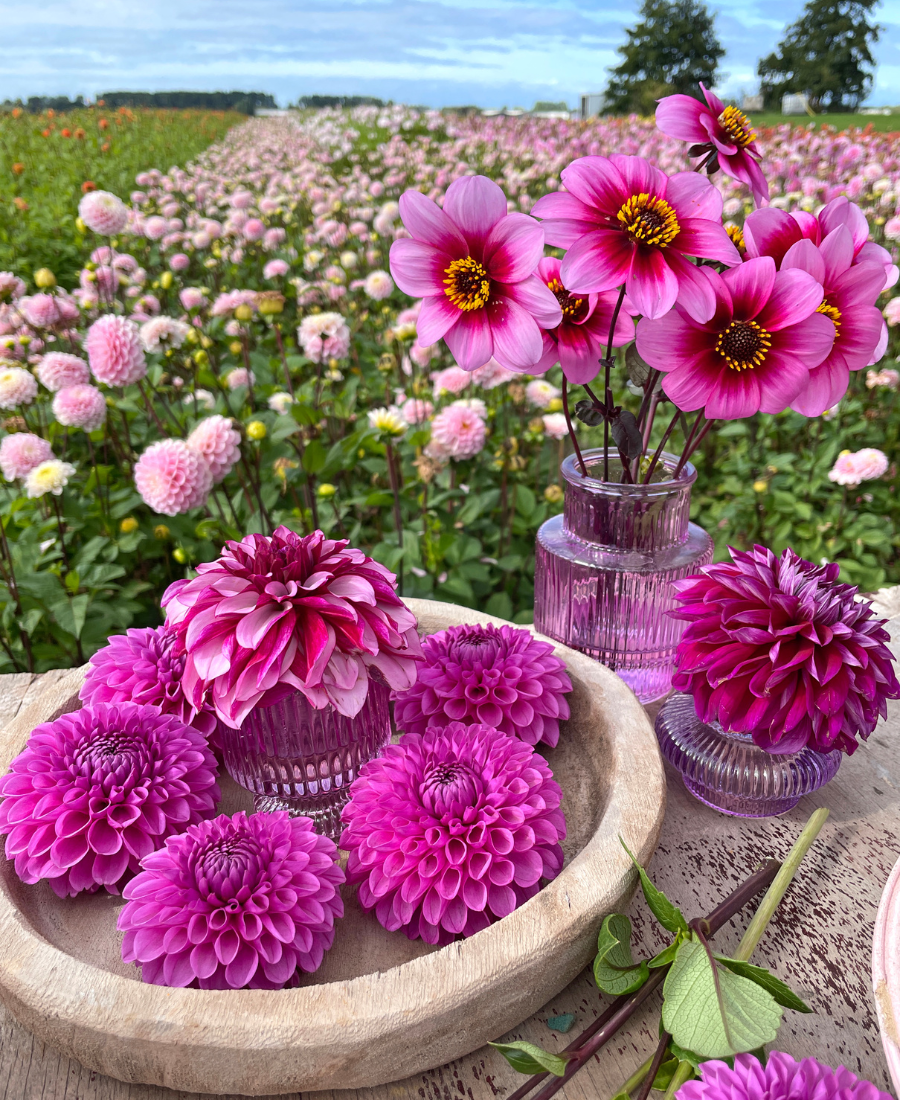 Our dahlia farm
Our dahlia tubers come from our own Flower Farm in the Netherlands. We send them straight from our farm to your house. In our dahlia farm we have more then 120 different varieties where you can choose from.
With the useful filters in our webshop, you can find the perfect dahlia for you. You can choose the colour, height, shape and size of the dahlias.
Ordering dahlia tubers
You can order the purple dahlias on our website. While ordering you can choose when you want to receive your order. You can choose between March, April and May.
The best time to plant your tubers is when the chance of frost is over. Dahlias, in fact, cannot overcome the frost. As a result, you need to take out the tubers when it starts freezing again. This is around October or November.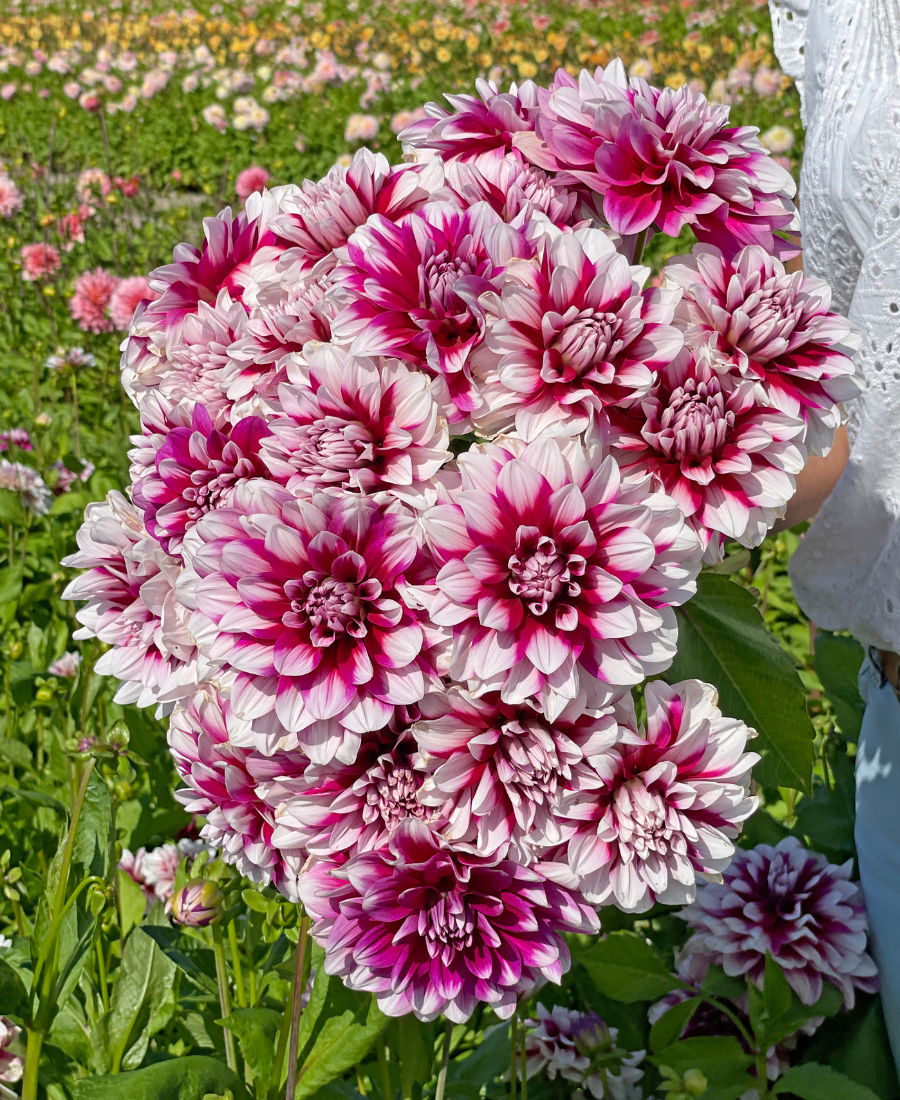 Follow our story
On our Instagram and Facebook account at FAM Flower Farm, you can follow our story. You can read about the dahlia tubers, tulip bulb, flower seeds, daffodil bulbs and the Flower Farm and the seasons. Besides that, you can look at our beautiful pictures of out flowers and of our farm. You can pin our amazing pictures to your own board on Pinterest.