Amaranth
All about amaranth
The amaranth may seem insignificant at first glance, but these tiny seeds contain much more than you would initially think!
The flower is also known as the cattail or amaranthus. It is a flower that has been cultivated since the ancient times. This flower belongs to the amaranthaceous family, of which there exist more than 60 different species.
They can be found in many colours, from white to purple and brown. The most famous colour is the amaranth red. This flower has a beautiful velvet red colour, therefore it is called Amaranthus Velvet Curtains.
The flower seeds are small and dark brown in colour, yet they contain a wealth of nutrients and minerals that will keep your garden healthy.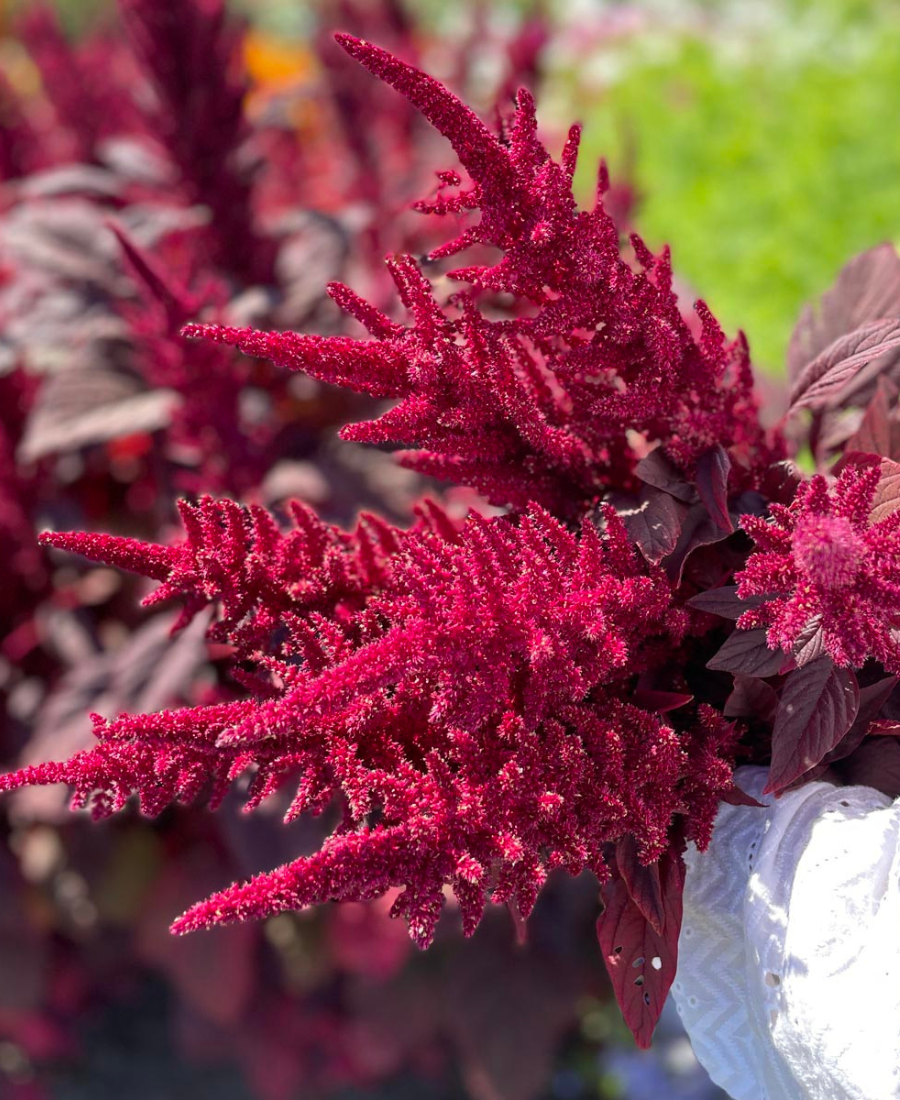 What is an amaranth?
The amaranthus is a beautiful ornamental flower that comes in different colours, types and varieties occur from pendulous to upright flowers.
The petals are often round or egg-shaped. In addition, the plants flower well into autumn. They have long stems and therefore perfect to use as cut flower, the long flower clusters can be woven beautifully through floral arrangements. The flowers are often used as dried flowers too.
Planting the amaranth
The amaranth is an annual plant. They can withstand a light frost, but that's about it. Stop there. It is therefore important not to sow the flower seeds too early. Therefore, sow them in May. Want to start earlier? Then you can propagate them indoors in March or April.
When planting the amaranth flower seeds, make sure the soil is sufficiently moist. Sow the Amaranthus seeds about 0,5 cm (0,2 inch) deep in the soil and make sure make sure they have enough space to grow. Amaranthus grow best if you plant them in a sunny spot or in semi-shade.
They are also easy to care for: they don't need much water and nutrition. Ideal if you don't have a green thumb! You just have to give the plant water regularly.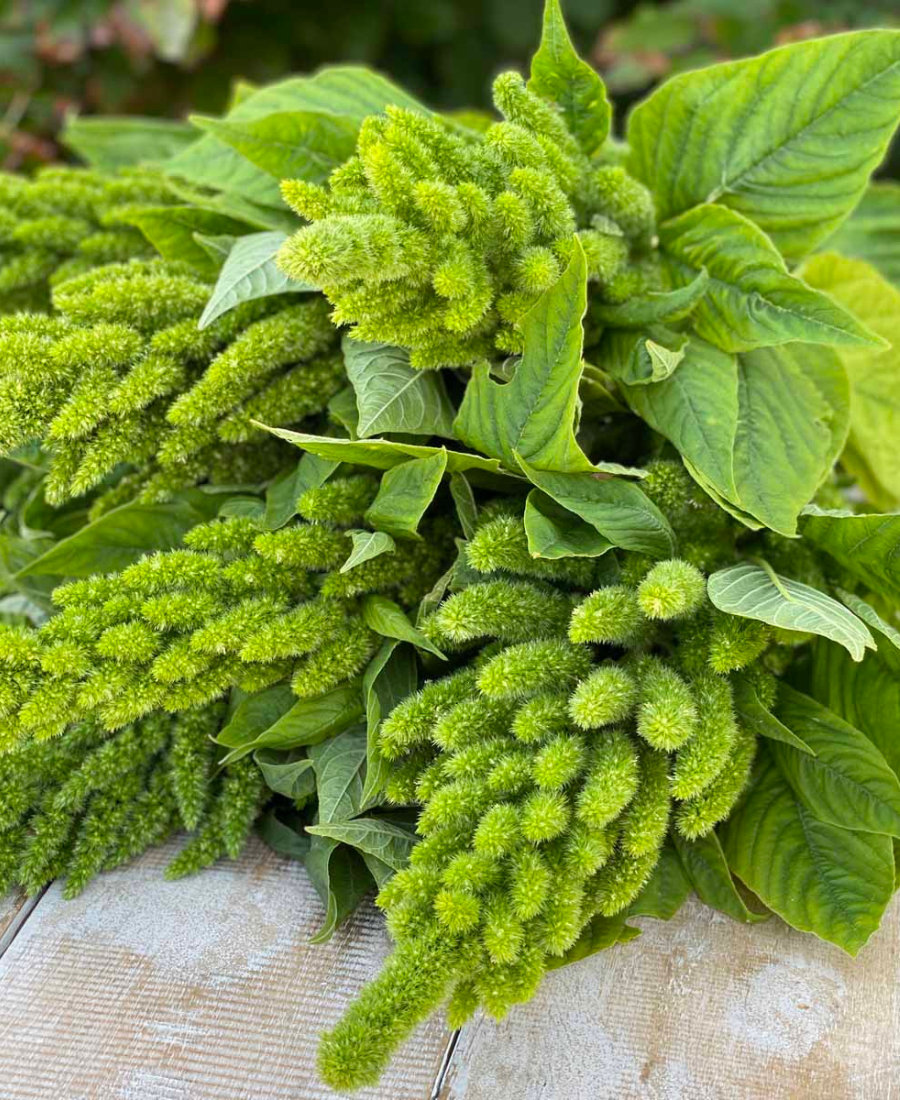 When do amaranth flower?
The amaranth seeds are best planted in spring or early summer. This is when the chance of deep frost is gone, because they can't withstand that. The flowers start flowering from June until September.
Combining the amaranthus
You can combine the amaranthus with many other beautiful flower seeds. For example with the beautiful zinnia, scabiosa, cosmos or aster. These will give your garden more colour. You can also choose for a delphinium or phlox for a more clutted view.
Amaranthus flower seeds from FAM Flower Farm
Buy the amaranth seeds online all year round from FAM Flower Farm. Curious about our family farm and other flowers? Follow us on Instagram or Facebook @FAMFlowerFarm and discover, among other things, the story about our dahlia tubers, tulip bulbs, daffodil bulbs and our farm in the beautiful Dutch flower fields.