Orange tulips
"Buy orange tulips for some spice in the border. Shipped directly from our nursery to your home."
The colour orange
Orange is an expressive colour that stands for fun and creativity. It grabs attention and adds a little spice to your garden or border. Orange tulips do well as colour accents in the garden. Orange also symbolises the Netherlands, of course. Coincidentally, the orange tulip Royal Ad Rem blooms on our bank holidays Kings Day! Truly a must have for all Kings Day lovers. Moreover, the tulip Royal Ad Rem spreads a lovely sweet scent. This is very special because not so many tulips spread scents.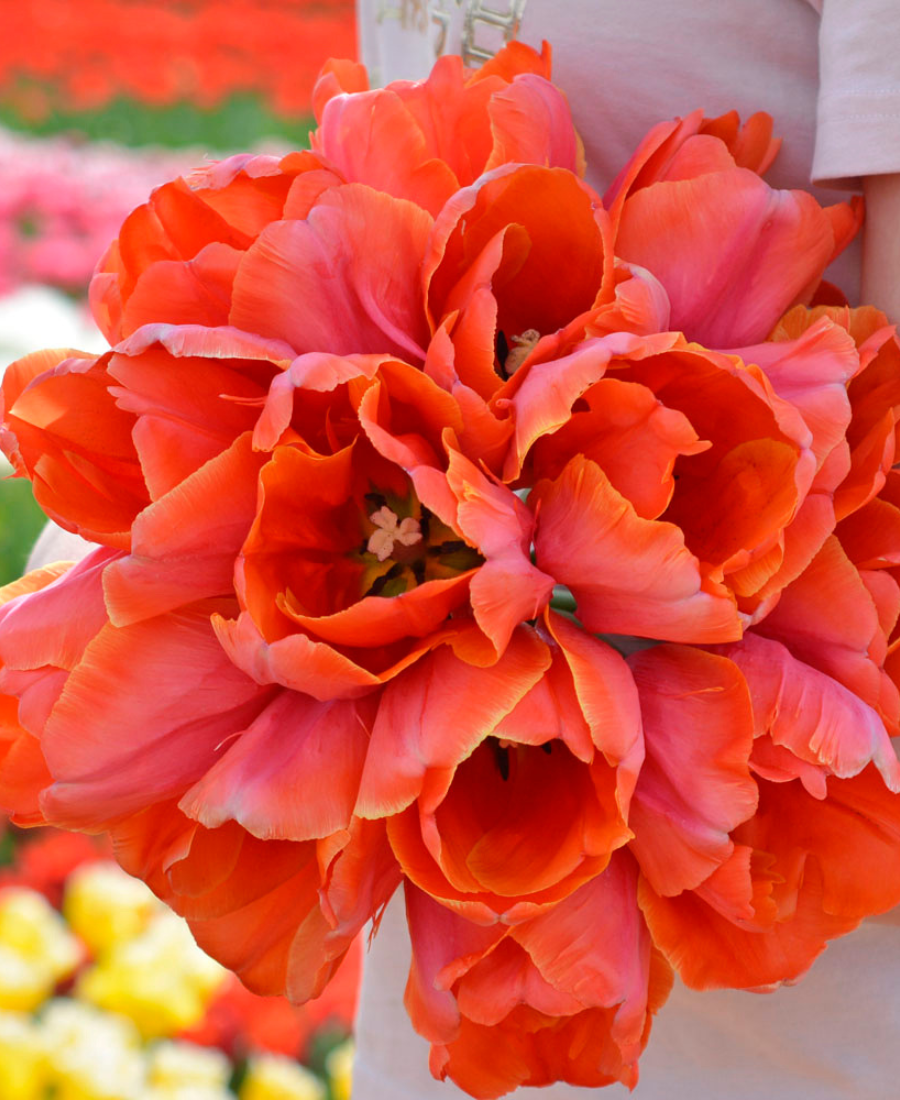 Ideal location of the orange tulip
Tulip bulbs need a spot in full sun or semi-shade. We recommend setting aside a separate area of your garden for tulips. This gives a much nicer effect than if you plant tulips loose through your garden. You can also choose to plant them in pots so you can move them around. After a long winter, you long for spring. The pleasant temperatures and the first rays of sunlight already give you the first wonderful feeling of spring. Tulips, of course, complete the spring feeling. All tulip bulbs are grown in our own farm. You will receive a large size tulip bulb from us so that you can expect beautiful full tulips.
Tulips come in many different shapes and colours
At FAM Flower Farm you will find different types and colours of tulips, each with its own meaning. For instance, red tulips stand for true love, yellow tulips for cheerfulness and pink tulips for softness. Purple tulips have an eye-catching colour and are not to miss in your garden. White tulips symbolise forgiveness. We also sell double tulips and fringed tulips. These are very special tulips. Nice to give to yourself or someone else!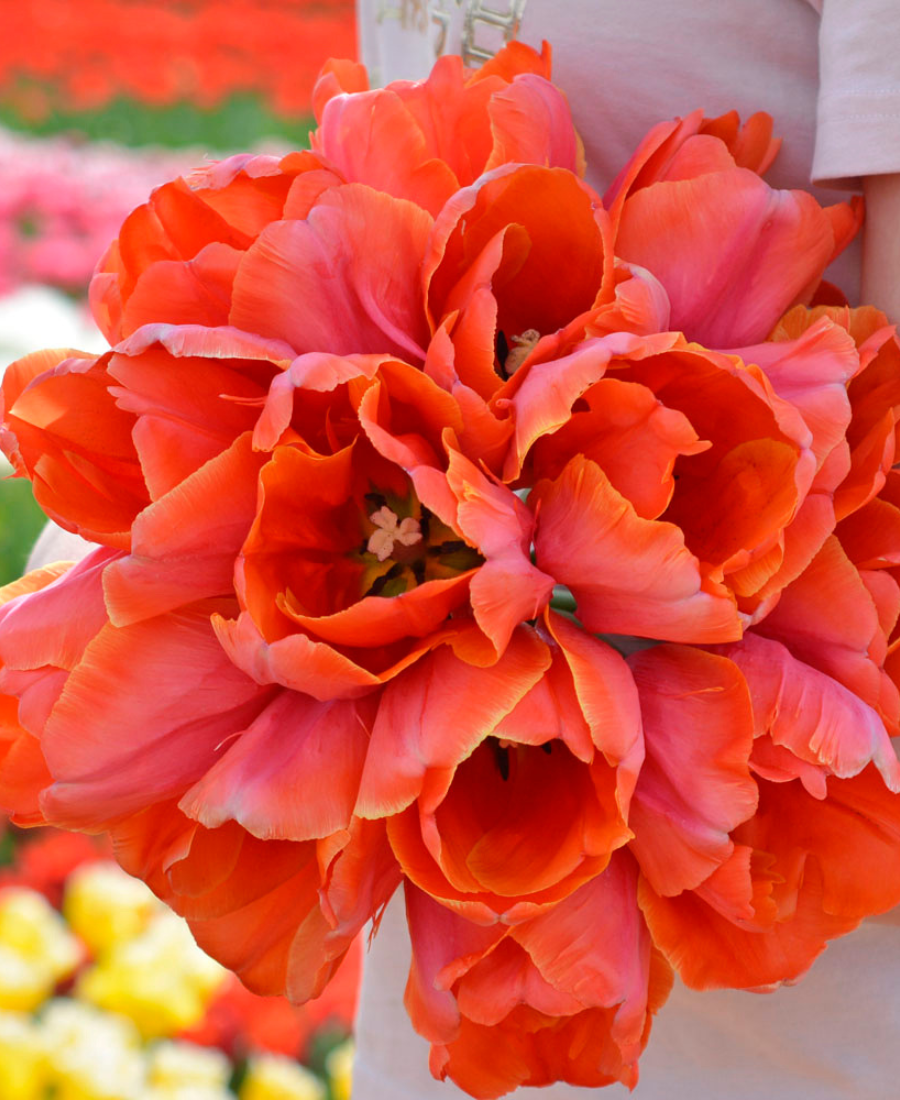 Ordering orange tulip bulbs
You can order these tulip bulbs from 1st July to early December. The tulip bulbs come from our own farm near Lisse. Order orange tulip bulbs easily at FAM Flower Farm. You will receive the tulip bulbs by post at your home when it is time to plant the orange tulips. This is from October until 15 December. If you plant them after that, the roots may not plant themselves well in the soil. Alternate your garden with orange tulips with, for example, daffodil bulbs, dahlias and flower seeds.
Planting orange tulips
All tulip bulbs love the cold. In fact, they need cold to flower. Therefore, it is best to plant tulip bulbs in October, November or December. You can also plant the tulip bulbs in a pot. Plant lots of them! In fact, tulips are also suitable as cut flowers: cut them off and put them in a vase for the house.
Follow the story of our family farm
Follow us on Instagram or Facebook, here you can find the story of our tulip bulbs, our farm and the seasons. We also give handy gardening tips and highlight some flowers. On Pinterest, you can view all the beautiful tulip photos and pin them to your own board.