Double tulips
"Buy double tulips for twice the pleasure."
The name says it all: double tulips have twice as many tulip petals, which means twice as much fun! Double tulips are much larger in volume than the average tulip due to its extra petals. They can reach a diameter of up to 10 cm.
Types of double tulips
There are two different groups of double tulips, namely early-flowering and late-flowering double tulips. Double tulips are very popular, they have been named the flower bulb of the year in 2017. The tulip Ice Cream is particularly popular. It is therefore also one of the most photographed tulips in the Keukenhof because of its special appearance. The tulip Ice Cream is a species that flowers late when most other tulips have already finished flowering. So, they are a very nice dessert for your garden in late spring.
What is the difference between double tulips and peony tulips?
Double tulips have a lot of petals. They exist in early blooming and late blooming double tulips. Some double tulips are also called peony tulips because of their big petals and their amazing smell. So, peony tulips are double tulips, but not all double tulips are peonies.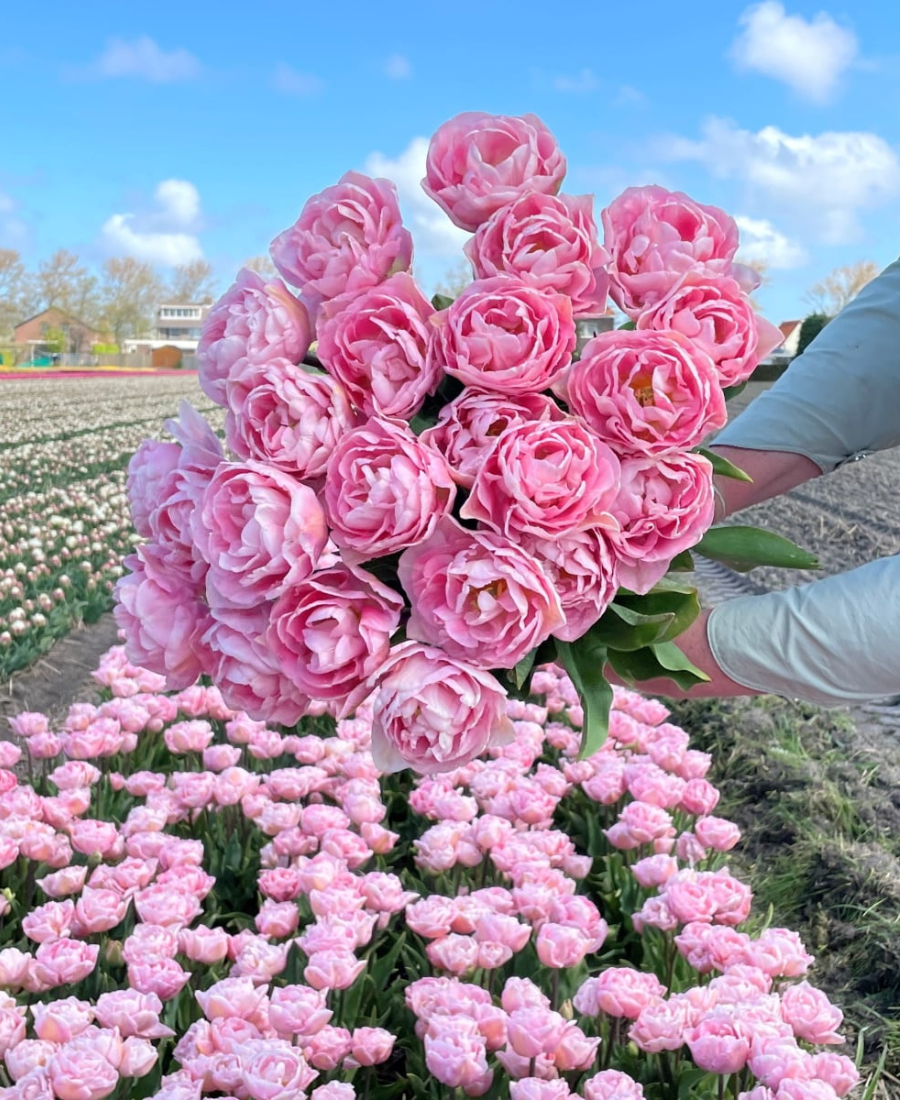 History of double tulips
Dutchmen first discovered double tulips in Asia in the 17th century. The tulips had extra petals as a result of natural selection, unintentional pollination. The Dutch were very excited about the unusual shape and its wonderful appearance. It resembled a peony! Then breeders started crossing with the double tulips and many new varieties were created.
Types of tulips
Besides double tulips, there are also other special tulips, such as parrot tulips and fringed tulips. We also have yellow tulips, white tulips, pink tulips, red tulips, orange tulips and even black tulips. All these colours come in different shapes. Whatever tulips you plant in your garden or give as a gift: with tulip bulbs you give a little love.
Order tulip bulbs
You can easily order tulip online at FAM Flower Farm. We deliver your order from October to mid-December, this is the time when you can plant the tulip bulb. We deliver your order by post. We also sell narcissus, dahlias and flower seeds. Our flowers are very popular spring and summer bloomers that transform any garden into a party.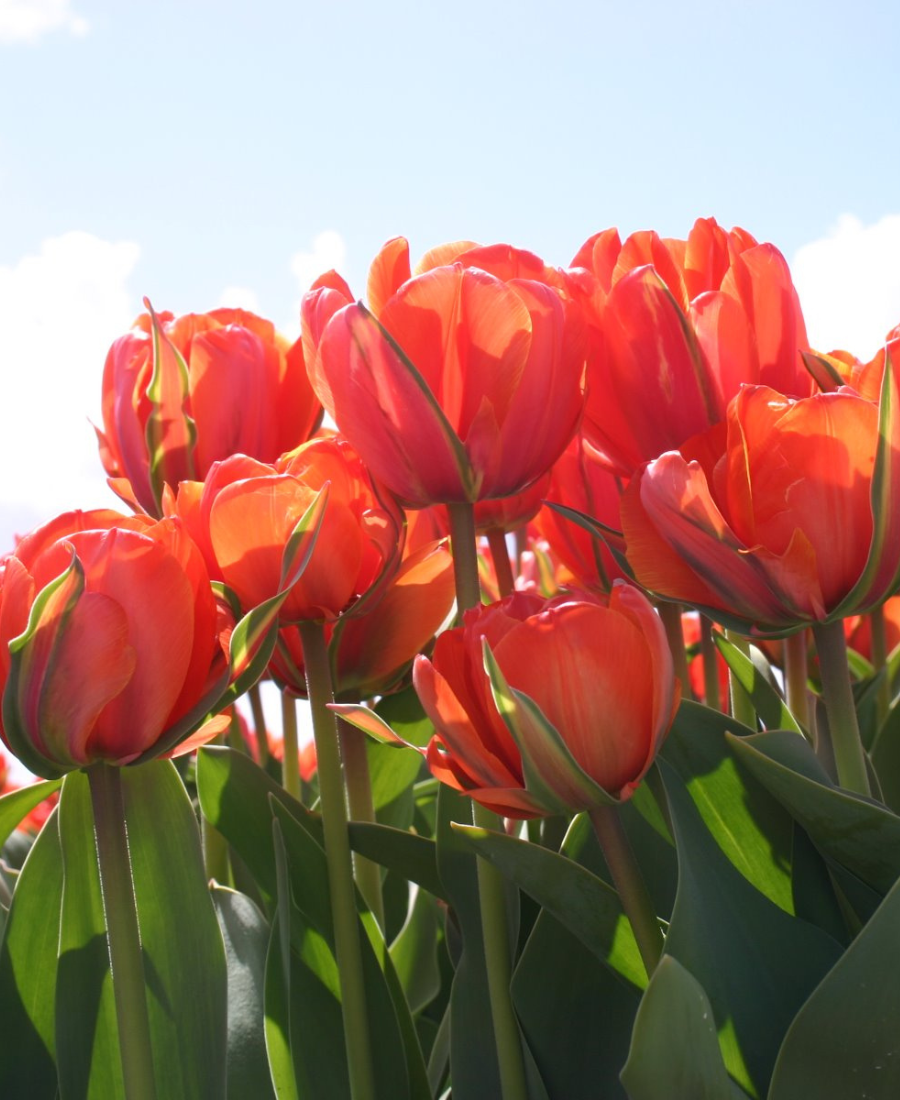 When are double tulips on sale?
Double tulip are for sale at FAM Flower Farm from 1st July to early December. They are delivered in autumn (October, November or December). This is because it's than time to plant them and the tulip bulbs need cold to flower in April to May.
Combining double tulips
You can plant narcissus/ daffodils at the same time as tulips. The narcissus will flower in February, March or April. Yellow daffodils and white daffodils bring the spring to your garden a little earlier than tulips. After your daffodils and tulips have flowered, you can plant dahlia tubers and flower seeds. You can plant them in half May or June. You can plant beautiful dinnerplate dahlias, red dahlias and pink dahlias to make your garden a colour party. Beautiful flower seeds you can plant are delphiniums, amaranth, zinnias and asters.
Follow the story of our farm
You can find beautiful pictures of out flowers on Facebook and Instagram at FAM Flower Farm. We also give some useful tips and information. Pin you favourite photos to your own board on Pinterest.