Fringed tulips
"The fringed tulips are a graceful addition to your garden. Simply order the fringed tulip from the FAM Flower Farm webshop."
Fringed tulips are grown into large bulbs by the growers at FAM Flower Farm. This way you can enjoy a beautiful, full tulip at the beginning of spring. The fringed tulips we grow are grown for you with love, passion and an eye for sustainability.
What are fringed tulips
Fringed tulips are tulip with a small, fringe on the edge of the petals. This looks very special and excitable. These tulips have a special appearance in your garden. We sell them in different colours, as red, purple, pink, white and yellow. One of our favourites is the Sweet Simone tulip.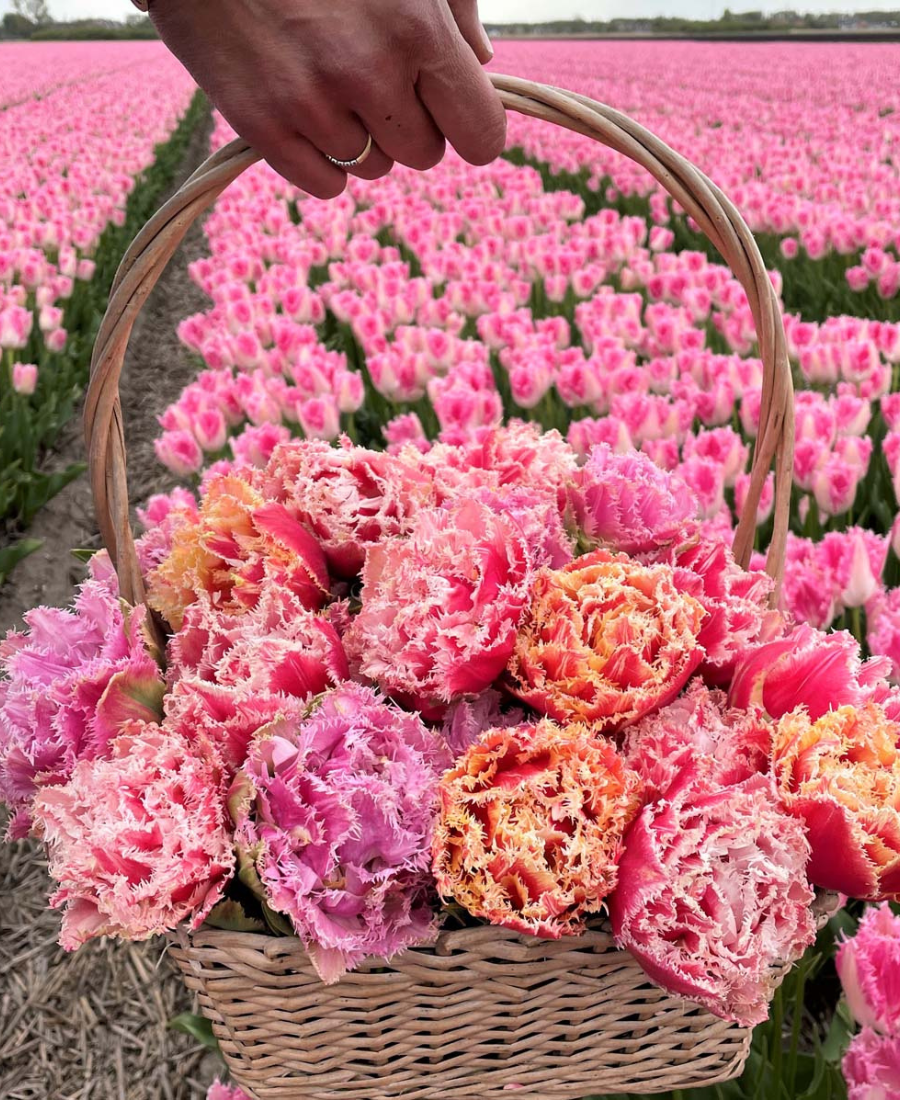 When to buy fringed tulips
From 1 July, the fringed tulips, also known as crispa tulips, are available in the shops like all other tulips. They are available until the beginning of December. Ordering the tulips is very easy. As soon as the planting period for the fringed tulip has started, the tulips will be delivered to your home. This period runs from October to mid-December. With a few practical tips and instructions, you can enjoy your fringed tulips without any worries.
Planting fringed tulips
To plant the fringed tulip bulbs, you need to take a number of things into account. Tulips should be planted in the autumn in the months of October, November or mid-December. Due to the size of the bulb, we recommend planting the fringed tulips about 15 centimetres (6 inches) deep and 15 centimetres (6 inches) apart. All the nutrients are in the bulb itself, so hardly anything can go wrong. When planting the fringed tulips, make sure that you water immediately if the soil is dry. This way the roots will grow faster and your bulbs will be better protected against the cold.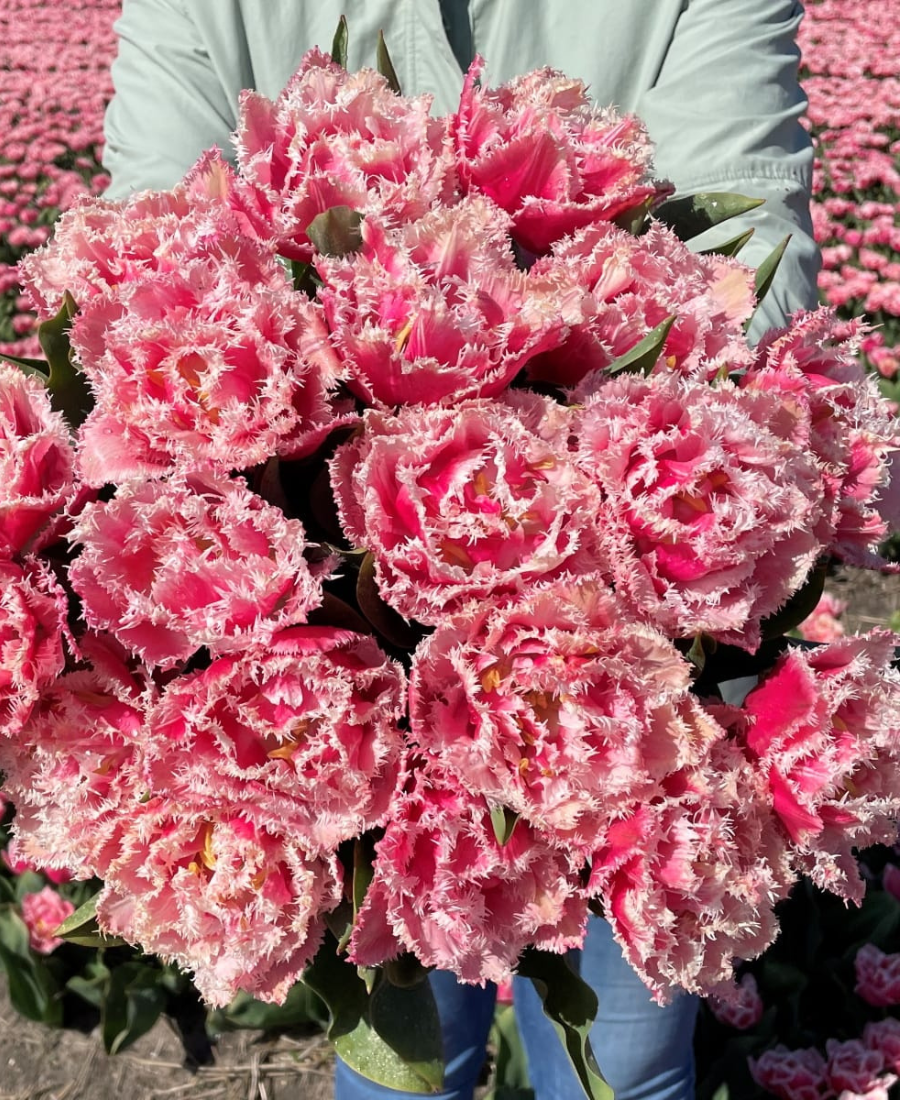 Flowering time fringed tulips
The tulips start to flower in April and May. During these months you can enjoy the elegant, fringed tulips. You can plant these tulips together in beds, but they also do well when you playfully scatter them around your garden. The fringed tulips are suitable for planting in pots. This way you can enjoy the tulip blossom everywhere. And if that's not enough, you can bring some of the tulips indoors as cut flowers by cutting the tulips with stems and placing them in a vase.
Different types and colours of tulips
There are many different tulip bulbs for sale at FAM Flower Farm. Tulips come in all colours and sizes. In addition to fringed tulips, you can also order beautifully double tulips. You can even order parrot tulips and peony tulips at FAM Flower Farm. We aim to have a product range that is as diverse as possible. We therefore have red tulips, white tulips and purple tulips in our range. You can also buy tulip bulbs in pink and black from us.
Besides tulip bulbs, we also sell narcissus bulbs, dahlias and flower seeds. This way you can enjoy the colourful flowers at home for as long as possible. We have a lot of different types of these flowers. You can plant yellow narcissus, white narcissus, red dahlias, pink dahlias, cosmos flower or amaranthus flower seeds. And many more!