Multi headed daffodils | Multifloral daffodils

Multi headed daffodils
"Multi headed daffodils make your garden more extraordinary."
What are multi headed daffodils?
Multi headed daffodils, also known as Narcissus pseudonarcissus, are a type of daffodil/ narcissus that have more than one blossom per stem. They are native to Europe and North America and are a popular choice for gardens and floral arrangements. Multi headed daffodils or multifloral daffodils are usually white or yellow in color and have a sweet fragrance.
We also sell double daffodils. These are daffodils (narcissus) with double as much flowers as a normal daffodil. Besides we have different colours, white daffodils, yellow daffodils, pink daffodils and orange daffodils.
History of multi headed daffodils
Multi headed daffodils are popular for a number of reasons. For one, they are very striking and add a lot of interest to a garden. They also tend to be very hardy, meaning they can withstand a lot of abuse from the elements. Additionally, multi headed daffodils are relatively easy to care for, making them a low-maintenance option for busy gardeners. Daffodil bulbs are also called narcissus bulbs, that is the Latin name for daffodils.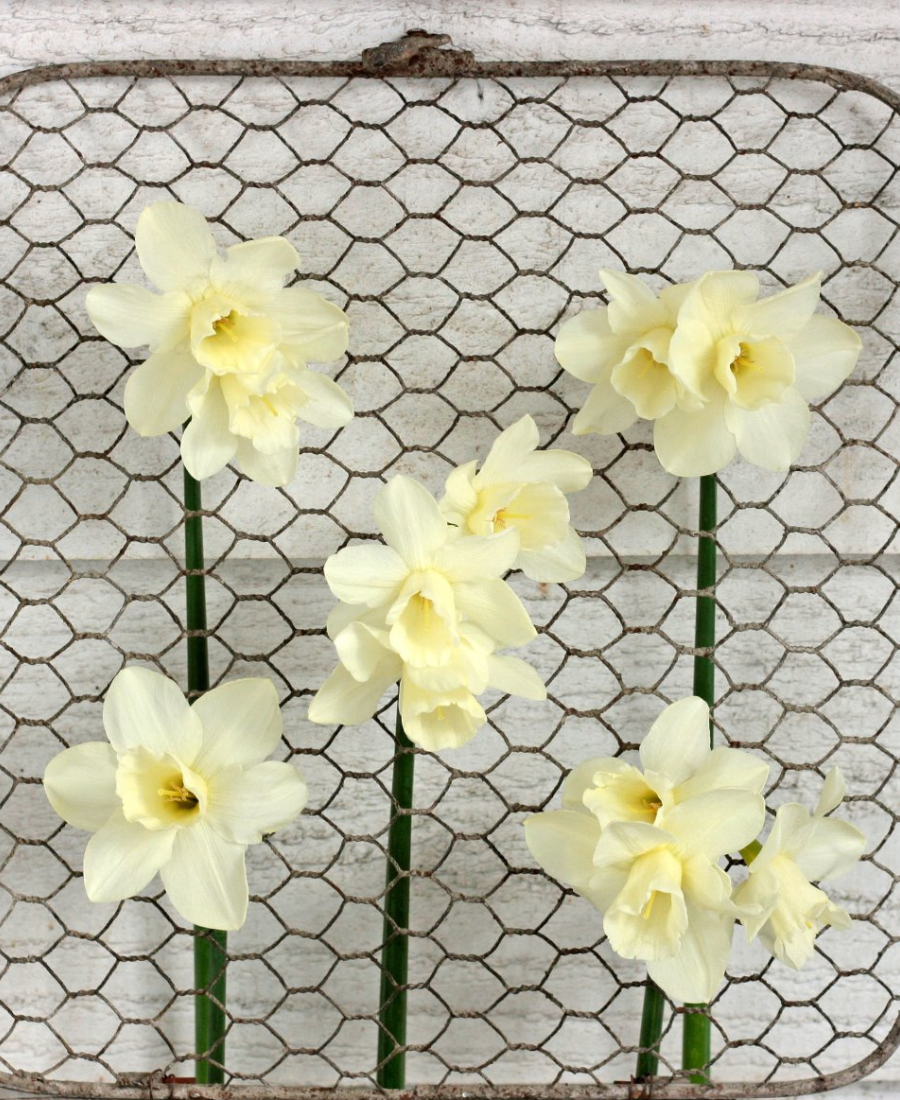 Combining multi headed daffodils
The multi headed daffodil is a relatively new type of daffodil, first appearing in the early 21st century. They are created by grafting two or more daffodil bulbs together at the base, resulting in a plant with multiple flower heads.
Multifloral of multi headed daffodils have become increasingly popular in recent years, due to their unique appearance and low maintenance needs. These flowers are perfect for adding a touch to any garden, and they make wonderful cut flowers for bouquets and arrangements because of its long stem.
Planting multi headed daffodils
Planting multifloral or multi headed daffodils is quite easy. Find a sunny spot, because daffodils love the sun. Now loosen the soil a bit, then you dig a hole approximately two times the height of the bulb. Then plant the bulb with the tip up. After that you can fill up the hole with some soil and press a little. Make sure the soil is well-drained.
When do multi headed daffodils flower?
You can plant daffodils from October until mid-December. This gives the bulbs time to create roots before the severe frost. The daffodils will flower in February, March or April. If you're looking for something special and different for your spring garden, consider planting some multi headed daffodils.
You can plant tulip bulbs at the same time a daffodil. They will flower in April or May. Red tulips, pink tulips, purple tulips and will bring even more colour to you garden.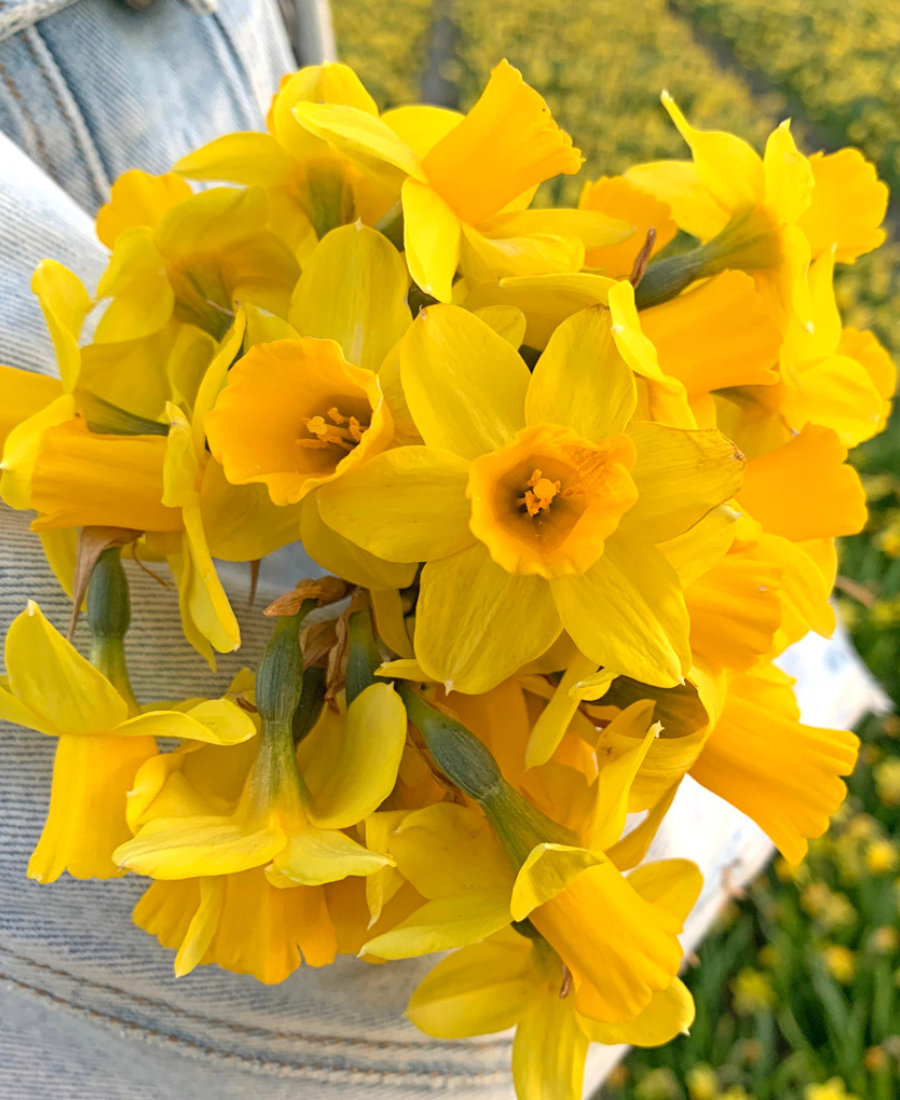 Planting other flowers
To enjoy your garden for a longer time, also plant some dahlia tubers and flowers seeds after the chance of frost is over. This often is around mid-May of June. The dahlia tubers will then flower July or August until the first night of frost. Red dahlias, purple dahlias and white dahlias will make your garden stand out. The flower seeds will bloom from June until September. Our favourites are the phlox, delphinium, amaranth and the cosmos flower.
Fam Flower Farm
On Instagram, Facebook and Pinterest you can follow us. Here you find beautiful pictures of our flowers and our farm. We also give some tips you can use about planting and caring of the flowers.