Which flower seeds are perennial?
Want to know which flower seeds will last through winter? In this post, we take a closer look at perennial flower seeds and annual varieties.
What does perennial flower seeds actually mean?
If a plant is perennial, or winter-hardy, this means that it can withstand the cold and frosty conditions of winter. Most flower seeds are not perennial, but there are a number of varieties that can survive the winter.
To determine whether a plant is perennial, there are lots of factors to take into account. Some plants can withstand cold conditions better than others, and some can even survive freezing conditions.
Is phlox perennial?
The phlox blooms in summer, and the plant loses its leaves in winter. But is phlox perennial? This plant can survive even the harshest winters because it has a strong rootstock. The plant itself is also resistant to frost. This means that the phlox can survive the winter, but it doesn't have any leaves or flowers at this time.
The phlox is very easy to grow and maintain. It blooms profusely and is perfect for use as cut flowers in bouquets.
Are zinnias perennials?
The zinnia is a stunning flower that is very useful when planting borders and other garden focal points. It's a popular choice for anyone who wants to add colour to their garden. Zinnias are easy to grow and maintain, but are zinnias perennial? This is a question that many gardeners find themselves asking.
Zinnias are not perennial; the plant can be damaged by frost or snow. If you plant zinnia seeds or seedlings outside, make sure that the chance of frost has passed. If it hasn't, it's best to keep your zinnias indoors until the weather warms up.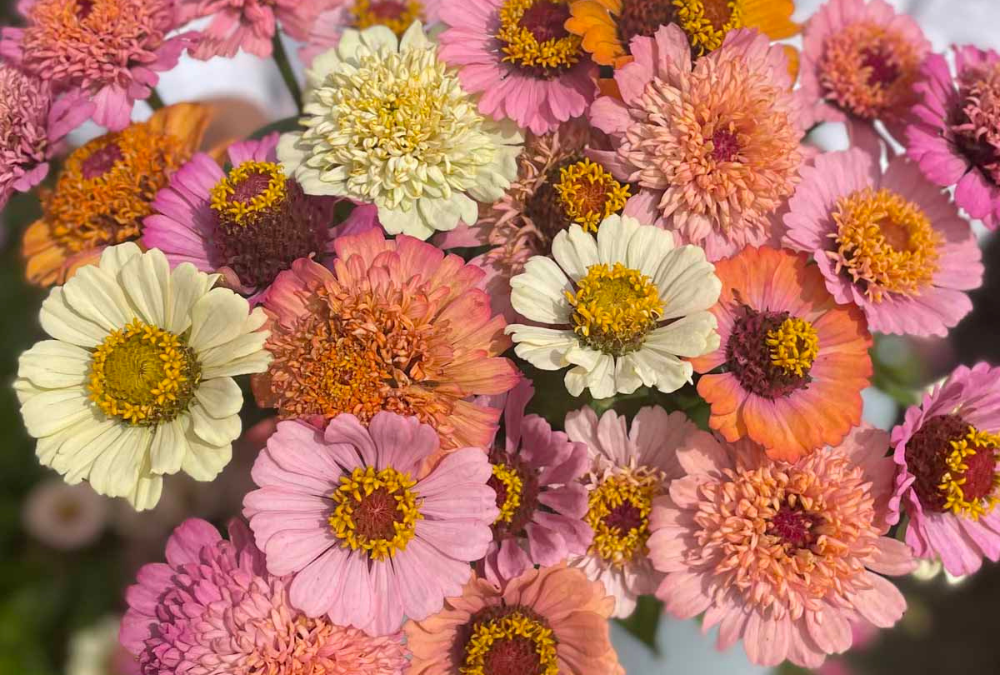 Is cosmos perennial?
Cosmos have a long stem, which makes them ideal for use as cut flowers. We sell pink, red and white varieties – but can you leave them outside in winter, and is cosmos perennial?
The cosmos isn't very winter-hardy; the plant prefers warm weather and does not tolerate frost. Cosmos is best planted in the spring or summer, once the risk of overnight frost has passed.
Are delphiniums perennials?
Delphiniums love the sun, so plant them in a bright spot.
The plant flowers at the start of summer and again in late summer or early autumn. But are delphiniums perennial? The answer is yes, they are. Even though the plant only blooms in the summer, it can survive the winter. It does lose its leaves in the colder months, so it isn't green all year round.
Other varieties
There are many other varieties of flower seeds besides those mentioned above, and we also sell asters, amaranthus and nigellas.
The aster plant is perennial. However, the seeds themselves are annual; the second year, new plants grow from the seeds that the previous year's plants left behind. Asters lose their leaves in winter and flower in the summer.
The amaranthus is not perennial, but the seeds of the flower are rich in nutrients and minerals that will help to keep your garden healthy. The amaranthus velvet curtains is one of our favourites.
The nigella flower is perennial and very easy to look after. The plant attracts bees and butterflies, so it's the perfect choice if you want to see these species visiting your garden.