Last week of our dahlia sales!
We ship the dahlias within several days. You can plant them outside right now.
Last week of our dahlia sales!
We ship the dahlias within several days. You can plant them outside right now.
Page
You're currently reading page

3
Page
You're currently reading page

3
Meaning of the dahlia
Dahlias are not just normal flowers; they are very special. Dahlias symbolize power and love. That makes the flowers not only beautiful to plant in your garden, but also to give as a gift to a loved one or someone you really care about.
The dahlia plant originates from Mexico. They were then used as food and as medicines. The people who lived there, used to think that these flowers had the power to reduce disease symptoms.
Types of dahlias
Dahlias exist in a lot of different shapes, sizes and colours. Because the tubers come from our own farm, some tubers are exclusively available at our webstore.
A couple of dahlias are real bee and butterfly attractors. These are named single flowered dahlias, with an open heart. For example, dahlia Dahlegria Tricolore.
We also have big dinnerplate dahlias and small ball-dahlia. You can combine these shapes or just combine different colours. You can't go wrong and choose what you think is beautiful.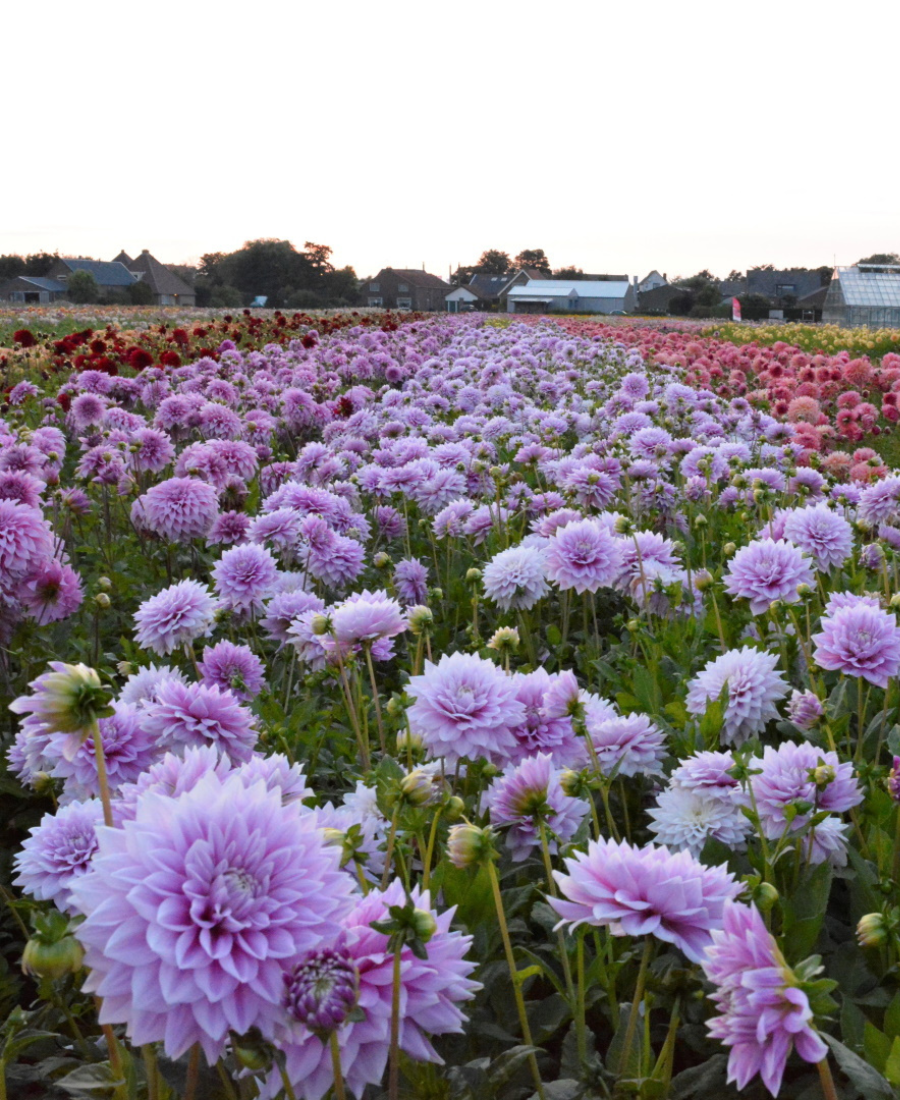 Dahlias from our own farm
Our dahlia tubers come from our own farm, therefore we can guarantee top quality. We have more than 30 years of experience in growing dahlias. A large plant grows from one dahlia tuber that flowers for moths and gives dozens of flowers.
If you cut more flowers from the plant, more flowers will grow back. You can cut the dead flowers or fresh flowers to put them in your house. In this way you can enjoy the flowers twice as much.
Ordering dahlia tubers
You can buy dahlia tubers at our webshop FAM Flower Farm. You can order the dahlia tuber from January 1 until June 1. We have more than 100 different varieties where you can choose from. With every order you get a magazine with an instruction on how to the plant and how to take care of the tubers.
While ordering you can choose when you want to receive your order. You can choose in April, so you can already plant them in pots. This way the snails have less chance to eat the flowers. If you want to plant the tuber in your garden, you can choose to receive your order in May.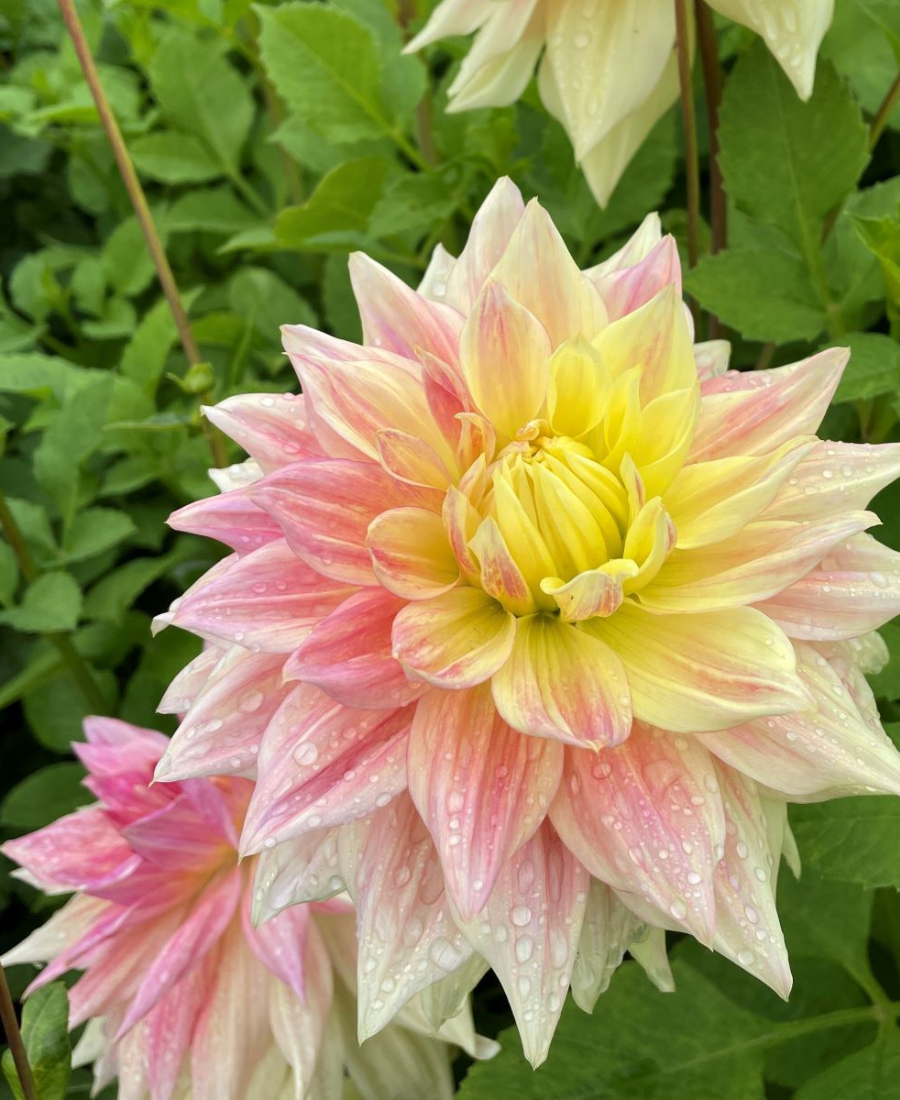 What is the difference between dahlia tubers and dahlia bulbs?
Dahlias are tubers and not bulbs. Bulbs store spare food in the skirts of scale and tubers store that in the root or stem. Flower bulbs are also less vulnerable for frost than tubers, this is because the tubers are filled with moisture. This can naturally freeze much faster, that is why it is better to take the dahlia tubers out of the ground.
Popular dahlias
The most popular dahlia plant is the Cafe au Lait dahlia. This is because of its beautiful shades of cream, white, yellow and a little pink. It is often used for weddings bouquets.
All ball dahlias beginning with the name 'Jowey' are very popular too, take a look at dahlia Jowey Winnie. Perfect round flowers with different color schemes. Last is the Wizard of OZ, they have a light pink colour and are perfect as a cut flower.
The cactus dahlia and dinnerplate dahlia are also very popular shapes. The cactus dahlia has rolled up petals, this gives a spiky tint. The dinner plate dahlia is very big. They also have a lot of different colours.
The colours that are very popular are red dahlias and white dahlias. Red gives a romantic feeling and symbolize love, joy and passion. White exude freedom and draws attention. These dahlias make sure your border becomes even fancier and more striking.