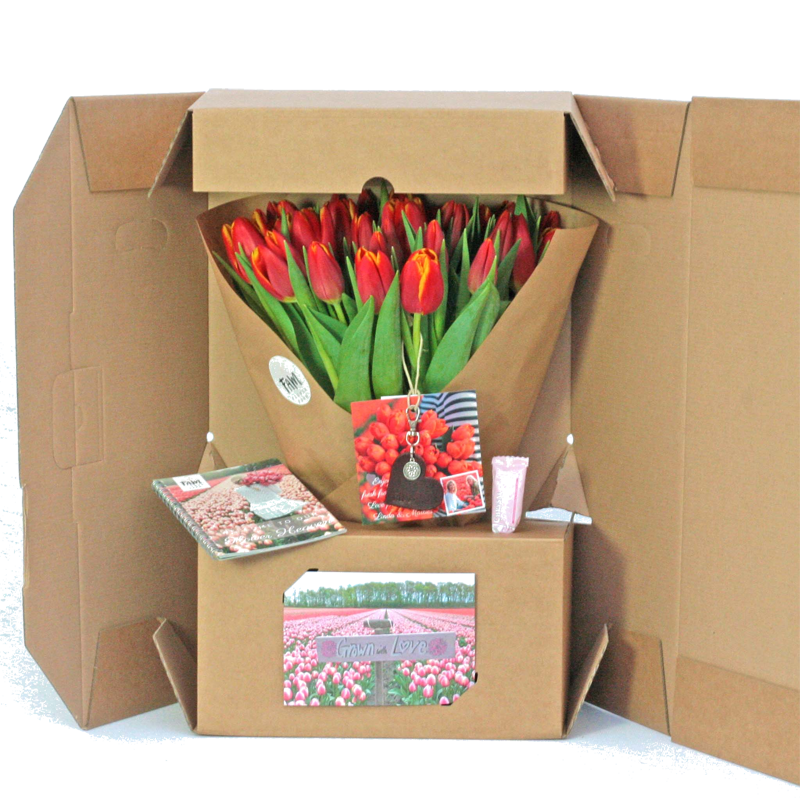 With love and passion we have been growing heavy quality tulips in the greenhouse at our family farm in Lisse for many years.
We send our freshly picked flowers to your home and deliver them in a nice gift box including an inspiration booklet from our Farm, a luxury leather tag and we can add a personal message on the postcard if you like.
The available range of tulips will change during the season!
We are not yet sending tulip flowers this season because the packages take too long to arrive due to the busy postal service. Sorry!